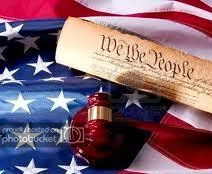 Major Online Poker Sites Charged With Fraud and Money Laundering
On Friday April 15th, 2011 the Manhattan U.S. Attorney, Preet Bharara indicted the owners and other figures of the online poker sites, Full Tilt Poker, PokerStars and Absolute Poker on fraud and money laundering charges.
According to a press release from the U.S. Attorneys New York branch, a $3 Billion civil suit has also been filed, restraining orders were issued against more than 75 of the online poker companies bank accounts and the domain names of said sites have been seized.
A total of 11 dendants have been charged including PokerStars founder Isai Scheinberg, Full Tilt Poker founder Ray Bitar and Absolute Poker's Scott Tom.
In the indictment, Preet Bharara said:
"As charged, these defendants concocted an elaborate criminal fraud scheme, alternately tricking some U.S. banks and effectively bribing others to assure the continued flow of billions in illegal gambling profits. Moreover, as we allege, in their zeal to circumvent the gambling laws, the defendants also engaged in massive money laundering and bank fraud. Foreign firms that choose to operate in the United States are not free to flout the laws they donít like simply because they canít bear to be parted from their profits."
FBI Assistant Director-in-Charge JANICE K. FEDARCYK said:
"These defendants, knowing full well that their business with U.S. customers and U.S. banks was illegal, tried to stack the deck. They lied to banks about the true nature of their business. Then, some of the defendants found banks willing to flout the law for a fee. The defendants bet the house that they could continue their scheme, and they lost."
The indicment then goes on to allege that the Poker Companies worked with an array of highly compensated "payment processors" including defendants Ryan Lang, Ira Rubin, Bradley Franzen, and Chad Elie, who obtained accounts at U. S. banks for the Poker Companies.
So far two of the said defendants have been arrested on these charges and the U.S. Attorneys office is working with foreign law enforcement to extradite the nine remaining defendants. Some of the charges carry a maximum penaly of up to 30 years in prison.