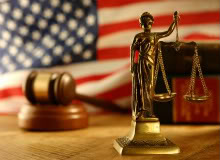 DoylesRoom and True Poker domains seized by the U.S. DoJ, more indictments issued
With the .com domain names of PokerStars, Full Tilt, Absolute Poker and UB.com being seized just over a month ago, today (Monday May 23rd, 2011), the U.S. Department of Justice is at it again and has just seized ten domain names from online gambling operators, two of which include DoylesRoom.com and TruePoker.com.
The complete list of domain names that were seized is as follows:
•Bookmaker.com
•2Betsdi.com
•Funtimebingo.com
•Goldenarchcasino.com
•Truepoker.com
•Betmaker.com
•Betgrandesports.com
•Doylesroom.com
•Betehorse.com
•Beted.com
Information On The Indictments:
The U.S. DoJ has also indicted their respective owners on money laundering and illegal gambling charges and seized eleven of their bank accounts that were located in The United States, Panama, Malta, Portugal and Netherlands. It is said that the DoJ's main focus and reasoning behind the indictments is due to the companies sports betting operations rather than poker this time.
In all, two companies and three defendants have been charged across all ten sites. The companies include ThrillX Systems Ltd. (Doing Business As BetEd), a software provider based in Canada and K23 Group Financial Services (Doing Business As BMX Entertainment), a company registered in Limassol, Cyprus who operates six of the ten seized websites. The three defendants who were charged include Darren Wright and David Parchomchuk of ThrillX and Ann Marie Puig of BMX Entertainment.
Homeland Securities Investigation:
The indictments and domain name/bank account seizures were the direct result of an undercover sting operation lead by The Department of Homeland Security, Maryland. The Homeland Security Investigations in Baltimore, Maryland allegedly opened an undercover payment processing company called Linwood Payment Solutions back in December 2009 which allowed their agents to gain contact with the gambling companies and eventually begin to process payments for them. According to the indictments, Linwood processed over 300,000 transactions totaling over $33 Million for BetEd, K23 and other gambling companies between December 2009 and January 2011.
Another part of the investigation involved an online gambling informant who was provided with $500 by Homeland Security to open an account and place bets at one of the BetEd sites. The indictment says that the player placed several bets and requested a withdrawal of $100 on March 30th, 2010 which was in turn processed by their undercover company, Linwood Payment Solutions.
No court appearances have been scheduled yet and the defendants face a maximum sentence of five years in prison for the illegal gambling charges and twenty years max for the money laundering charges, if convicted.
You can view the full indictment at the www.justice.gov website and the affidavit that was submitted to seize the sites bank accounts at www.scribd.com.
Bookmaker.com's Take On The Indictments:
It seems that Bookmaker must have been ready and waiting for this or something similar to happen as they have immediately moved their site to www.bmaker.ag in place of the old .com site and have already issued the following statement.
"As you may already know, Bookmaker has temporarily lost the rights to the Bookmaker.com domain. We are confident that in time, it will be returned to us, until then, we have launched a new, temporary site:www.bmaker.ag."
"Despite having lost the domain, none of the business operations have otherwise been affected. Player account balances and information are safe and secure. Effective immediately, players can log on to www.bmaker.ag.and it's business as usual."
"You likely won't notice any other changes at all and will experience all the same features and benefits as our original site; just on a new address."
"We sincerely apologize if you were affected by our interruption. As always, if you have any questions or concerns please call our customer service department at 1-866-9Bookmaker."
At this time, Doylesroom has yet to make a statement regarding these events but we expect them to do so soon and we'll be covering any news and updates so stay tuned as the story unfolds.
Update:
DoylesRoom has now issued the following statement on Wedenday May 25, 2011.
"As a result of recent developments, DoylesRoom is no longer using the DoylesRoom.com URL. Our new online home is at DoylesRoom.ag and players can find all of our listed products and promotions as well as the link to the downloadable client."
"Despite the domain change, all other business activities are not affected. All player account balances and information are safe, secure and kept confidential. Our software remains open and accessible to players around the world. And our ongoing promotions continue to run as normal."
"In addition to the new URL Doylesroom also offers new software features including, Bad Beat Jackpot (exceeding $125,000 USD as of today), resizable tables, improved game speed and much more!"
So it seems they say its business as usual but OnlinePokerAds does not recommend using DoylesRoom at this time as more of their funds could be seized at anytime. All links to DoylesRoom on our site have been redirected to Carbon Poker for the time being.